Can yoga alleviate rheumatoid arthritis severity?
A recent Scientific Reports study investigated the effect of yoga on rheumatoid arthritis (RA) severity.
Background
RA is a chronic inflammatory and autoimmune disease that manifests due to immune, genetic, and environmental factors. Here, the immune system attacks the healthy cells of the body by mistake and this causes inflammation. This inflammation is accompanied by pain and swelling, particularly in joints.
RA pathogenesis is significantly linked to immune cells, especially macrophages, T-cells, and B-cells. Mechanistically, macrophages and fibroblasts are recruited by T-cells to act as tissue-destructive cells by releasing a wide spectrum of chemokines, and cytokines to cause joint inflammation.
Although both regulatory T cells (Treg cells) and T helper 17 (Th17) cells have originated from the same naive CD4+ T cells, these cells are associated with distinctive gene expression profiles and separate cytokine environments.
Joints are injured by pro-inflammatory Th17 cells and proinflammatory cytokines that cause autoimmune-derived tissue inflammation. Treg cells prevent autoimmune disease by producing anti-inflammatory cytokines. These cells play a crucial role in self-tolerance and suppress the immune system.
The retinoic acid-related orphan receptor gamma t (RORγt) is a transcription factor unique to Th17 cells that produce interleukin (IL)-17. Foxp3 is another transcription factor associated with the production of transforming growth factor (TGF)-β that manages homeostasis and immune tolerance of the immune system.
Patients with RA exhibited functionally impaired Treg cells. The Th17/Treg cell imbalance plays an important role in RA etiology.
An accelerated immunosenescence rate has been observed in RA patients. Inappropriate telomere shortening is a key marker indicating premature aging in RA patients' T cells. DNA methylation and histone acetylation are linked to aging which provides the mechanistic association between the manifestation of autoimmune diseases (e.g., RA) and immunosenescence.
Although yoga is an ancient mind–body practice, its beneficial effects on the immune system have recently been discussed. Regular yoga exerts a positive effect on the overall body including mucosal and cell-mediated immunity.
About the study
The current single-blinded, prospective, randomized controlled trial assessed the effect of 8-week yoga practice on RA patients undergoing standard drug therapy.
This study hypothesized that yoga improves the clinical outcome of RA by modulating various biological components at molecular, cellular, and organ levels. The immune-modulatory effects of eight weeks of yoga practice were evaluated on RA severity.
This study recruited RA patients between the ages of 18 and 60 years from the outpatient unit of the Rheumatology department of AIIMS, New Delhi, India. All patients were under medical treatment for at least six months for RA. Patients who already practiced yoga or were into any form of herbomineral, homeopathic, or ayurvedic supplementation were excluded.
Eligible participants were randomized into two groups i.e.: the yoga and non-yoga groups. Blood samples were collected at baseline and the end of the 8th week of intervention.
Disease severity was estimated by measuring T cell subsets, including markers of T cell aging (aged Th17), aged Treg cells, inflammatory markers, and epigenetic alterations in 5-mC, 5-hmC, and HDAC1.
Alteration in genetic expression of RORγt, C‐X‐C motif chemokine ligand 2 (CXCL2), C‐X‐C motif chemokine receptor 2 (CXCR2), and JUN were assessed.
Study findings
A total of 64 candidates who fulfilled all eligibility criteria were randomly assigned into two groups. Each group contained thirty-two participants. This study highlighted a positive effect of yoga on the alteration of the T cell subsets, epigenetic alterations, T cell aging markers, and transcription factors of RA.
Importantly, 8 weeks of yoga practice considerably decreased RA severity, normalized inflammation biomarkers, and controlled Th17/Treg cell homeostasis. Yoga practice also significantly reduced the rate of immunological aging which was assessed based on Th17 cell and aged Treg cell population.
Yoga practice positively changed methylation levels, global hydroxyl methylation levels, and HDAC1 levels that regulate gene expression patterns. For instance, the yoga group exhibited the downregulation of RORγt, CXCL2, IL-6, IL-17, CXCR2 and upregulation of TGF-β and FoxP3.
These findings imply that yoga possesses an immune-modulatory potential that reduces systemic and local inflammation in RA.
This study provided evidence of a post-yoga reduction in the mean percentage of Th17 cells in the yoga groups after 8 weeks of intervention. In contrast, an increase in the mean percentage of Treg cells was observed in the yoga group.
Yoga appeared to reduce the pace of immunological aging in RA patients positively.
Conclusions
The current study has some limitations, including the lack of a control group and an unequal gender distribution, reducing the generalizability of the findings.
Despite the limitations, yoga practice positively influenced the immune-modulatory system, alleviating RA severity. A significant reduction in pro-inflammatory markers (IL-6 and IL-17) levels and transcripts linked to pro-inflammatory cytokines was observed. Future research must use a larger sample size with a long-term follow-up period to support the study outcome.
Journal reference:
Gautam S, Kumar R, Kumar U, et al. (2023). Yoga maintains Th17/Treg cell homeostasis and reduces the rate of T cell aging in rheumatoid arthritis: A randomized controlled trial. Scientific Reports, 13(1), pp. 1-13. doi:10.1038/s41598-023-42231-w. https://www.nature.com/articles/s41598-023-42231-w
Posted in: Medical Research News | Medical Condition News | Miscellaneous News
Tags: Acetylation, Aging, Anti-Inflammatory, Arthritis, Autoimmune Disease, Blood, CD4, Cell, Chemokine, Chemokines, Chronic, Cytokine, Cytokines, DNA, DNA Methylation, Gene, Gene Expression, Genetic, Growth Factor, Immune System, immunity, Inflammation, Interleukin, Joint Inflammation, Ligand, Pain, Receptor, Research, Retinoic Acid, Rheumatoid Arthritis, Rheumatology, Telomere, Transcription, Transcription Factors, Yoga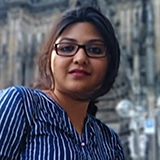 Written by
Dr. Priyom Bose
Priyom holds a Ph.D. in Plant Biology and Biotechnology from the University of Madras, India. She is an active researcher and an experienced science writer. Priyom has also co-authored several original research articles that have been published in reputed peer-reviewed journals. She is also an avid reader and an amateur photographer.