In a recent study published in the Proceedings of the National Academy of Sciences (PNAS), researchers reported that pandemic fatigue impeded the mitigation of the coronavirus disease 2019 (COVID-19) in Hong Kong.
Study: Pandemic fatigue impedes mitigation of COVID-19 in Hong Kong. Image Credit: myboys.me / Shutterstock.com
Background
The COVID-19 pandemic has significantly impacted public health and the global economy. Most countries have implemented health measures that have caused a loss of education and employment, as well as disruption of cultural and social activities.
Pandemic fatigue is a response to the protracted health crisis due to the interplay of social and cultural factors and is typically referred to as psychological fatigue involving mental and physical exhaustion. COVID-19 pandemic fatigue has resulted in less motivation and compliance to protective behaviors.
Hong Kong enforced stringent public health and social measures (PHSMs) to curb COVID-19 between January 2020 and April 2021. The third COVID-19 wave was mitigated within two months while containing the fourth wave required more than five months. The reduced efficacy of PHSMs in curtailing the spread of the severe acute respiratory syndrome coronavirus 2 (SARS-CoV-2) in the fourth wave has been attributed to pandemic fatigue.
About the study
In the present study, researchers analyzed the epidemiologic impact of COVID-19 pandemic fatigue to estimate risk perception and self-reported behaviors. Taken together, over 31,000 adult residents in Hong Kong were surveyed through weekly cross-sectional telephonic interviews between May 2020 and February 2021.
The participants' chain reactions were analyzed using a coupled disease-behavior framework of risk perceptions, protective behaviors, COVID-19 transmission, and public case reports (RPT-P).
Study findings
There were 7.2% to 7.7% fewer participants in the fourth wave who perceived infection risk than in the third wave, according to the two "risk perception" indicators. On average, 1.5% to 5.5% fewer participants followed social distancing norms in the fourth wave relative to the third wave, according to the four "protective behaviors" indicators. These indicators were associated with a 25% increase in the weekly mean reproduction number of the fourth COVID-19 wave.
Furthermore, linear regression suggested that an increase of 100 daily new COVID-19 cases would result in 6.6% more people worried about contracting COVID-19 and 3.77% more adults avoiding social gatherings, with the mean weekly reproduction number reducing by 0.32.
A 1.7% and 6.3% increase in the proportion of adults avoiding social gatherings per day would have reduced the size of the fourth COVID-19 wave by 14% and 39%, respectively.
Conclusions
The study findings indicated signs of pandemic fatigue in Hong Kong based on responses from local adult residents. These residents may become less compliant with public health measures when COVID-19 waves recur in a short time.
Importantly, the current study was associated with several limitations, including the inclusion of self-reported behaviors that were not validated against actual participant behaviors. Additional factors including government distrust, slow vaccine rollout, and the impact of financial distress were not considered for the final analysis, despite the important role that these factors have in contributing to pandemic fatigue.
An additional limitation is that only adults participated in the current study; therefore, the presence and impacts of pandemic fatigue among children were not considered. In the future, studies that consider the effects of pandemic fatigue on the family unit, including both adults and children, within the same household.
Several factors may contribute to growing pandemic fatigue; therefore, it is necessary to identify ways to address this phenomenon.
For example, providing the general public with financial support or monetary incentives to follow government-imposed health policies may help to alleviate pandemic fatigue. Furthermore, maintaining population-level awareness of the continual threat of COVID-19 in a concise and respectful manner will also likely support public adherence to mitigation strategies, such as mask-wearing and social distancing.
Journal reference:
Du, Z., Wang, L., Shan, S., et al. (2022). Pandemic fatigue impedes mitigation of COVID-19 in Hong Kong. Proceedings of the National Academy of Sciences. doi:10.1073/pnas.2213313119
Posted in: Child Health News | Men's Health News | Medical Research News | Women's Health News | Disease/Infection News | Healthcare News
Tags: Children, Coronavirus, Coronavirus Disease COVID-19, Education, Efficacy, Exhaustion, Fatigue, Pandemic, Public Health, Reproduction, Respiratory, SARS, SARS-CoV-2, Severe Acute Respiratory, Severe Acute Respiratory Syndrome, Syndrome, Vaccine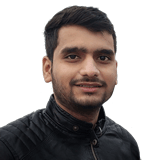 Written by
Tarun Sai Lomte
Tarun is a writer based in Hyderabad, India. He has a Master's degree in Biotechnology from the University of Hyderabad and is enthusiastic about scientific research. He enjoys reading research papers and literature reviews and is passionate about writing.
Source: Read Full Article