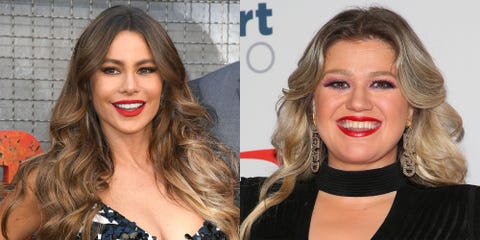 Gigi Hadid suffered inflammation and water retention. Molly Sims gained 85 pounds. The common culprit: thyroid disease, which affects 12 percent of Americans, according to the American Thyroid Association.
A small, butterfly-shaped gland at the base of your neck, your thyroid plays a major role in the body's metabolism, according to the U.S. National Library of Medicine. Sometimes, the gland produces too many hormones (hyperthyroidism), and sometimes it doesn't produce enough (hypothyroidism). Both scenarios can lead to a whole bunch of symptoms, ranging from weight gain or loss, to fatigue and digestive issues.
These 13 famous women have gone public about their thyroid struggles—and how they've coped over the years.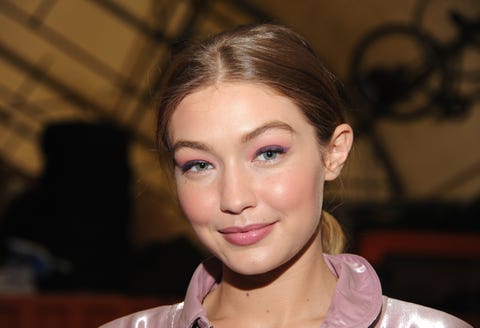 Getty ImagesDesiree Navarro
Gigi Hadid
Gigi revealed to her Twitter followers in February 2018 that she has Hashimoto's disease, an autoimmune disorder that goes after thyroid tissue.
"For those of you so determined to come up w why my body has changed over the years, you may not know that when I started @ 17 I was not yet diagnosed w/Hashimoto's disease," she wrote. "Those of u who called me 'too big for the industry' were seeing inflammation & water retention due to that."
Gigi went on to tell her followers that, "over the last few years I've been properly medicated to help symptoms," and that she was also part of a holistic medical trial.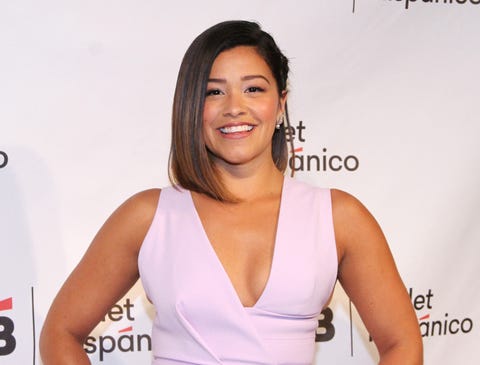 Getty ImagesDonna Ward
Gina Rodriguez
Gina opened up to Vogue in December 2017 about how she was diagnosed with hypothyroidism during her college years—and how later, in 2014, she was diagnosed with Hashimoto's disease
"I rejected the fact that I had a disease," Gina said. "I went against the current by saying, 'Hollywood has to accept me because I'm curvy, and that's just the way it is.' But I wasn't accepting me."
Eventually, she was able to get her Hashimoto's under control through a combo of diet and medication.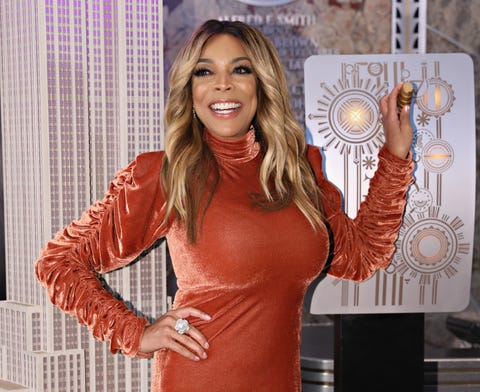 Getty ImagesCindy Ord
Wendy Williams
You might remember that, last year, Wendy fainted on-air during her talk show. Shortly after the incident, in February 2018, she announced she was diagnosed with Graves' disease, an autoimmune disease that affects the thyroid, on top of her previous hyperthyroidism diagnosis. After her initial diagnosis, Wendy was told to take three weeks off from work to rest and recuperate.
Getty ImagesMichael Tran
Sofia Vergara
The Modern Family actress opened up to WebMD in 2013 about how she had her thyroid removed when she was only 28 in order to treat thyroid cancer.
"[My doctor] felt a lump in my neck," she said. "It was very traumatic. I was young. I had a young son. But I tried not to panic. I decided to take charge and inform myself. Of course, I couldn't Google thyroid cancer from the comfort of my house back then, so I went to bookstores and found out everything I could about it."
After her surgery, Sofia spent several days in the hospital and received a radioactive iodine treatment, meant to wipe out any remaining cancer cells. "I was lucky that's all I needed," she said. "That kind of cancer is very quiet and usually you only realize it after it's already spread and it's much harder to treat.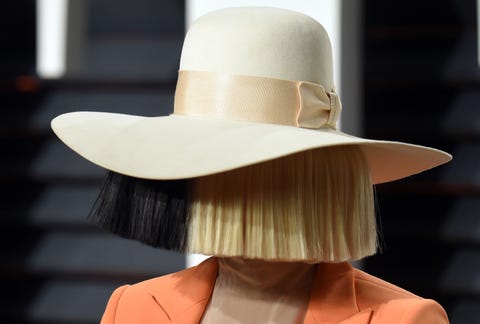 Getty ImagesAnthony Harvey
Sia
After canceling a series of concerts back in 2010, Sia took to Twitter to alert her fans about her thyroid issues.
"I'm not crazy! I have graves disease! the shakes, the nerves. THE CRAZY!! goodbye thyroid. I will kill you with radioactivity," she wrote.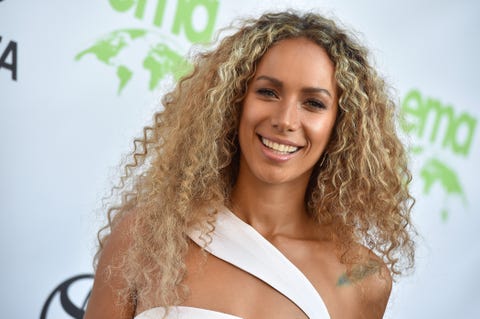 Getty ImagesAxelle/Bauer-Griffin
Leona Lewis
The British pop singer wrote an essay for Glamour in 2017 on her Hashimoto's disease diagnosis.
"When I was first diagnosed," she wrote. "I was absolutely devastated; I felt very scared and alone until I began to research and understand how others were living with the disease. When my symptoms were the most severe, I could hear my body telling me that I needed to slow down."
Leona also said that she "started to feel tired during performances. I began taking medication but also turned to Ayurveda (my mum is a master herbalist) to help heal my body naturally. I just got to a point where I wanted to start over physically and emotionally. I started eating better and I stopped straightening my hair."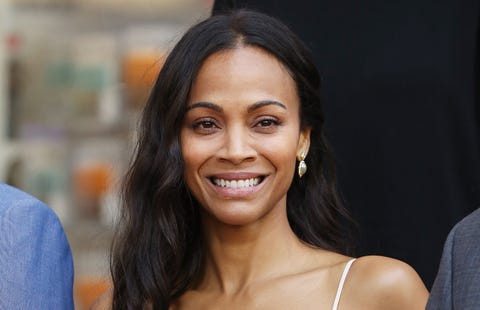 Getty ImagesMichael Tran
Zoe Saldana
The Guardians of the Galaxy actress talked to WebMD about her diagnosis with hyperthyroidism and being diagnosed with Hashimoto's disease in her thirties.
"My mother struggled with Hashimoto's early on in her life—fighting fatigue, wanting to live a more active life, constantly feeling like her body was inflamed—and we were already showing markers for it from bloodwork [we had done] as teenagers," she said. "At [age] 17, I showed signs of an overactive thyroid. I was always on the slender side. Then, talking to doctors, I learned how the thyroid can burn out quickly [from over-activity]."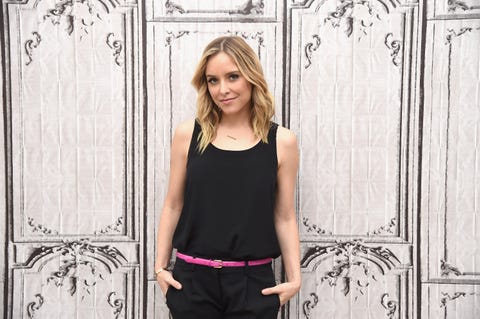 Getty ImagesGary Gershoff
Jenny Mollen
The actress opened up about her extreme weight loss due to a Graves' disease diagnosis in April 2018.
She wrote on Instagram, "Many of you have written and asked me about my rapid weight loss. Weight loss that, to be honest, I couldn't really explain until now. This morning I woke up w a giant bulge in my neck the size of a golf ball," she wrote. "I had blood work and an ultrasound and will be waiting for the results over the weekend. Though I am not certain, I have good reason to believe it is some sort of hyperthyroidism. Apparently this is common in women AFTER PREGNANCY."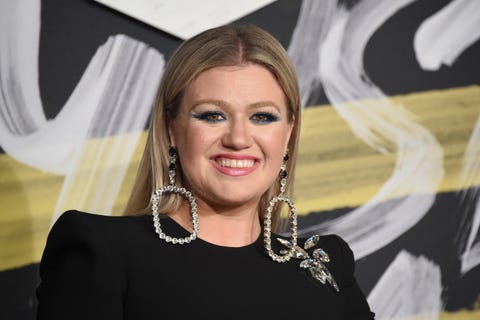 Getty ImagesMike Coppola
Kelly Clarkson
According to an interview with the Today show this summer, Kelly shed 37 pounds by switching up her diet to treat an autoimmune disease and thyroid issue.
She swore by a book called The Plant Paradox by Steven Gundry, M.D., during her weight-loss journey. "I had a thyroid issue, and now all my levels are back up," she said."It's basically about how we cook our food, non-GMO, no pesticides, eating really organic… Literally, I haven't worked out at all."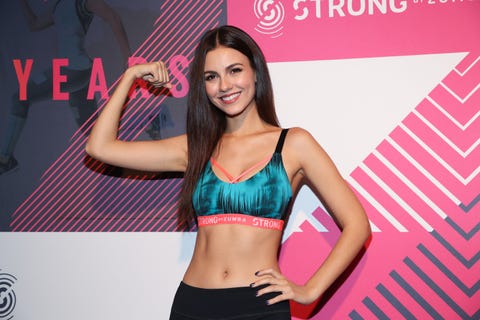 Getty ImagesRob Kim
Victoria Justice
In an interview with Health magazine in 2015, Victoria opened up about her Hashimoto's disease diagnosis. "A few years ago, I was diagnosed with Hashimoto's, which is a thyroid autoimmune disorder [that can interfere with thyroid function and affect metabolism]," she said.
Victoria also talked about how she has been taking care of her diagnosis: "This Korean acupuncturist put me on a super-strict diet, where I was a pescatarian [eating fish but no other meat]. I also couldn't eat any sugar, wheat or dairy. I did that for about two months, and it was so intense." Currently, she says she's not on her medication, but her numbers are "back to normal" and she's feeling good.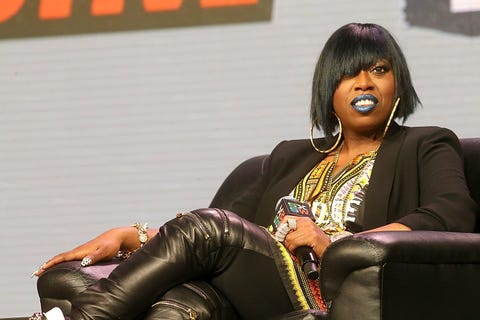 Getty ImagesGary Miller
Missy Elliot
The rapper first opened up to People in 2011 about the Graves' disease diagnosis she received in 2008, which came with a bunch of symptoms, including impaired motor skills, dizzy spells, and bulging eyes.
"I was driving and trying to put my foot on the brake, but my leg was jumping," she told BlackDoctor.org, of one particularly scary incident when she lost muscle control. I couldn't keep the brake down and almost crashed," Missy said. "I couldn't write because my nervous system was so bad—I couldn't even use a pen."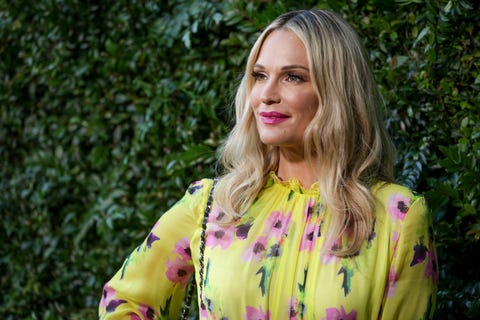 Getty ImagesRich Fury
Molly Sims
The model and actress revealed to People in 2016 that she gained 85 pounds during her first pregnancy because of a thyroid issue.
"With my first pregnancy, I ended up gaining 85 pounds and had a bad thyroid problem that no one diagnosed throughout the whole pregnancy until four months later," she said. "I kept saying 'I'm really tired' and [the response was] 'oh sweetie, you're just pregnant."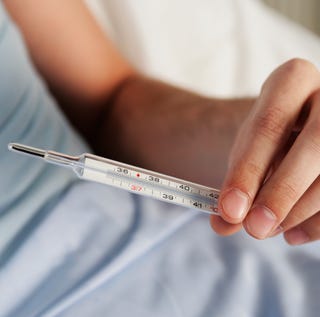 Source: Read Full Article