Several studies have shown that music can enhance tolerance in acute or chronic pain patients. However, it remains unclear how music affects pain. A recent PLoS ONE study hypothesized that listening to preferred music enhances pain thresholds while listening to disliked music lowers one's pain tolerance. This study evaluated the effect of preferred music, as opposed to disliked music, on the perception of pain and pain tolerance in healthy volunteers.
What is pain?
Pain is an unpleasant sensory and emotional experience associated with or similar to actual tissue damage. Typically, pain originates due to disease, injury, or medical procedures and lasts for a short period or until the main cause of the pain is treated. A transition from acute to chronic pain has been observed in many clinical settings. Reducing the risk of chronic pain is important because chronic pain can adversely affect the quality of life.
Both acute and chronic pain causes a decrease in social, mental, physical, and spiritual quality of life. Often patients with chronic pain get overly dependent on prescription opioids. Since these drugs have many side effects, non-pharmacological pain remedies could be beneficial.
Musical intervention for acute pain treatment
Music could be used as a therapeutic option, complementary to pharmacological interventions. This approach has proved to be an effective strategy for remediating acute and chronic pain after a medical procedure. Needless to say, this is inexpensive, easily accessible, and can be self-administered by the patient.
Recent research has revealed the analgesic effect of music, based on a study where patients with burns were subjected to music as routine wound care therapy. Compared to the control group, patients subjected to music intervention experienced less pain. Music not only reduced pain intensity but also lowered anxiety levels and depression symptoms.
Patients preferred to listen to the music of their own choice. Based on the ice-water hand immersion test results, preferred music increased pain tolerance. Interestingly, in the same study, the participants who were subjected to music they disliked revealed lower pain tolerance.
Perception of pain based on preferred and disliked music – a new study
The current observational study was based on "Lowlands" a music festival in 2016 in Biddinghuizen, the Netherlands. This study recruited healthy adult volunteers who were present throughout the three days of the festival. Individuals who were under analgesic drugs in the past twelve hours, pregnant, used antidepressants, and were in any pain were excluded from the study. The authors also determined the blood alcohol levels and excluded those whose alcohol levels exceeded 220 μg/l.
Participants were randomly divided into two groups, namely, Electrical Pain Tolerance Threshold (EPTT) and Pressure Pain Thresholds (PPT), and each group contained 170 volunteers. Handheld pressure algometry was used to assess PPT, and electrical measurements were used to measure EPTT while listening to preferred and disliked music.
This study assessed the effect of preferred music on pain threshold compared to disliked music. It was observed that the mean pain threshold for both EPTT and PPT groups was significantly higher when the participants listened to their preferred music rather than the ones they disliked.
Participants were asked to rate their pain perception after assessing the PPT or the EPTT on a numerical rating scale (NRS). Based on NRS findings, an inverse pattern was recorded, where participants listening to preferred music recorded lower pain scores and vice versa. The mean pain threshold during listening to disliked music was higher than the pain threshold when listening to no music at all. Therefore, the current study revealed that listening to preferred and disliked music led to higher pain thresholds than no music.
Although the mechanism that causes music to alleviate pain is unknown, it has been presumed that music presents distraction as the main mechanism of action. Previous studies have suggested that pleasurable music induces the release of endogenous opioids within the brain and spinal cord, which soothes the body.
Strengths and limitations
The strengths of this study include the large study population and standardized testing methods. All participants were allowed to select their preferred and disliked music, reducing biased results.
A key limitation of the study revolves around the measurements of preferred and disliked music, which might over- or underestimate reality due to habituation and sensitization factors. Due to insufficient measurement equipment, each participant received a single stimulus. The authors failed to compare the two types of stimuli among the healthy participants.
In the future, a pre-and post-test measurement of the pain threshold must be taken to determine the degree of habituation. In addition, the differences between preferred, disliked, and silence must be evaluated to better understand their influence on pain perception.
Journal reference:
Timmerman, H. et al. (2023) "The effect of preferred music versus disliked music on pain thresholds in healthy volunteers. An observational study", PLOS ONE, 18(1), p. e0280036. doi: 10.1371/journal.pone.0280036. https://journals.plos.org/plosone/article?id=10.1371/journal.pone.0280036
Posted in: Medical Research News | Miscellaneous News | Healthcare News
Tags: Acute Pain, Alcohol, Anxiety, Blood, Brain, Chronic, Chronic Pain, Depression, Drugs, Opioids, Pain, Research, Wound, Wound Care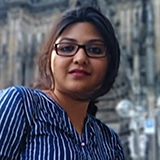 Written by
Dr. Priyom Bose
Priyom holds a Ph.D. in Plant Biology and Biotechnology from the University of Madras, India. She is an active researcher and an experienced science writer. Priyom has also co-authored several original research articles that have been published in reputed peer-reviewed journals. She is also an avid reader and an amateur photographer.
Source: Read Full Article