Aging and dementia
Creating a safe environment
References
Further reading
---
As the global population continues to age, the prevalence of dementia has similarly risen. With more dementia patients living at home, caregivers must be equipped with accurate information on how to design dementia-friendly environments to ensure their safety.
Aging and dementia
Medical advances have significantly increased life expectancy rates throughout the world. Data from the World Population Prospects indicates that by the year 2050, almost 20% of the world's population will be over 65.
By age 60, the risk of developing dementia is 1%, with the risk of dementia increasing to 40% by age 85. Importantly, the true prevalence of dementia is likely underestimated, as many older individuals who experience dementia-like symptoms will never receive a formal diagnosis.
In the early stages of dementia, many affected individuals will continue to function independently with some assistance. However, as the disease progresses, dementia patients often require additional support to complete their daily activities.
Creating a safe environment
Dementia is characterized by the progressive deterioration of various cognitive processes, including memory, thinking, behavior, and the ability to perform daily tasks. In addition to the behavioral and cognitive changes associated with this syndrome, dementia is often accompanied by deteriorated mobility, increasing the risk of falling. Thus, a dementia-friendly environment must minimize any potential confusion for the patient, as well as protect them from physical harm.
Strategies to reduce confusion
Outside of assisted care facilities, there are several ways in which caregivers can improve their environment to mitigate the behavioral changes associated with dementia. Clutter throughout the house can create confusion in dementia patients, as well as increase their risk of being physically harmed. Therefore, all trash and recyclable materials must be regularly cleared from areas throughout the house.
In addition to clutter, excess noise can also cause stress in dementia patients, which may worsen their feelings of confusion and/or anxiety. Thus, it is recommended that caregivers reduce the volume of televisions and radios, particularly when they are not in use.
Telephone volume should also be reduced and set to the least possible number of rings. This is important for limiting the impact of excess noise on dementia patients, as well as protecting these vulnerable individuals from telephone exploitation.
Emergency contact numbers, as well as the home address of where the dementia patient is living, should be clearly displayed near all telephones throughout the home.
Protection against physical harm
Throughout the home, smoke alarms and carbon monoxide detectors must be installed, particularly in areas near the kitchen and where people sleep. These systems should be frequently checked to ensure that they are working properly and that their batteries have sufficient power.
Any flammable and/or volatile compounds should be avoided, particularly in the kitchen, where gas appliances are frequently used. This includes alcohol, which should be locked in a cabinet and kept out of reach of the dementia patient, as alcohol consumption can also increase confusion in these individuals.
Guns and any other weapons should be removed from the home or locked in a secure place. Similarly, power tools and other heavy machinery should be locked and stored in other locations in the house, such as the garage, workroom, or basement.
Installing childproof knobs for doors and door latches for storage cabinets and drawers is recommended, particularly in areas where breakable or dangerous items are kept. Cleaning supplies, matches, knives, scissors, blades, small appliances, and any other valuable items should also be locked and stored in secure locations.
Any prescription and non-prescription drugs, even if designated for the dementia patient, should be locked in a secure location.
Electronics safety
Any outlets not currently being used should be covered with childproof plugs. Furthermore, any heating devices, such as floor vents and radiators, should be labeled with red tape to deter the dementia patient from standing or leaning on these objects, particularly when hot. Space heaters should be avoided in the home of the dementia patient, as leaving these devices on for extended periods, which may happen if the patient forgets to turn them off, increases the risk of a fire.
Prevent falls
Adequate lighting throughout the house not only reduces potential confusion in dementia patients but also reduces their risk of falling both inside and outside of the house. It is particularly important to have bright and natural lights near the stairs and the bathroom near the toilet.
Creating Dementia-Friendly Spaces | Mary O'Malley | TEDxCoventry
Coupled with good lighting, creating contrasts in a home can also improve the ability of dementia patients to differentiate between different areas and objects. This may involve incorporating contrasting colors on the walls and floors throughout the home, as well as selecting bright-colored furniture such as beds, tables, and chairs that stand out against the background of the floor and walls. Importantly, patterns and stripes should be avoided, as these may increase confusion and disorientation in dementia patients.
Outside of the home, textured and secure steps can prevent falls, particularly after rain, snow, and/or ice weather events occur. It is also recommended to mark the edges of steps with bright or reflective tape to increase their visibility to the patient. If possible, patients with significantly impaired mobility may benefit from installing a ramp, rather than stairs, to enter and leave their homes.
Likewise, bright lighting remains equally important in outdoor settings, with motion-sensing lights particularly advantageous. Any potential hazards, such as loose hoses, garden tools, and other objects, should be removed to eliminate any possibility of tripping. Bushes and other foliage should also be pruned regularly and kept away from entryways.
References
Sturge, J., Nordin, S., Patil, D. S., et al. (2021). Features of the social and built environment that contribute to the well-being of people with dementia who live at home: A scoping review. Health & Place 67. doi:10.1016/j.healthplace.2020.102483.
What is Dementia? Symptoms, Types, and Diagnosis [Online]. Available from: https://www.nia.nih.gov/health/what-is-dementia.
Home Safety Checklist for Alzheimer's Disease [Online]. Available from: https://www.nia.nih.gov/health/home-safety-checklist-alzheimers-disease.
Further Reading

All Dementia Content
What Causes Dementia?
What is Dementia?
Differences Between Alzheimer's and Dementia
Dementia Diagnosis
More…
Last Updated: Apr 10, 2023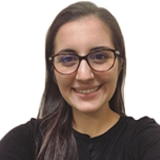 Written by
Benedette Cuffari
After completing her Bachelor of Science in Toxicology with two minors in Spanish and Chemistry in 2016, Benedette continued her studies to complete her Master of Science in Toxicology in May of 2018.During graduate school, Benedette investigated the dermatotoxicity of mechlorethamine and bendamustine; two nitrogen mustard alkylating agents that are used in anticancer therapy.
Source: Read Full Article