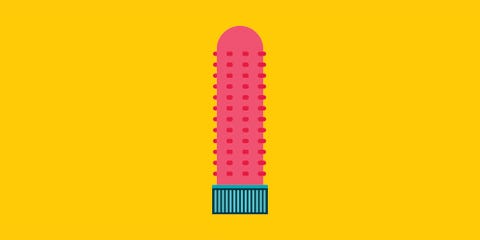 Just like everyone has a TV show, artist, or ice cream flavor that's totally suited to them, "there's no one-size-fits all sex toy," says Chicago-based sexuality educator Sunny Megatron, host of American Sex Podcast. "Everyone has different needs and preferences." And while there's any number of ways to choose your perfect sex toy—whether by clit-stimulating power or your zodiac sign— your personality (at least your bedroom personality) can help you narrow down the best new vibrator, butt plug, or kinky accessory for you.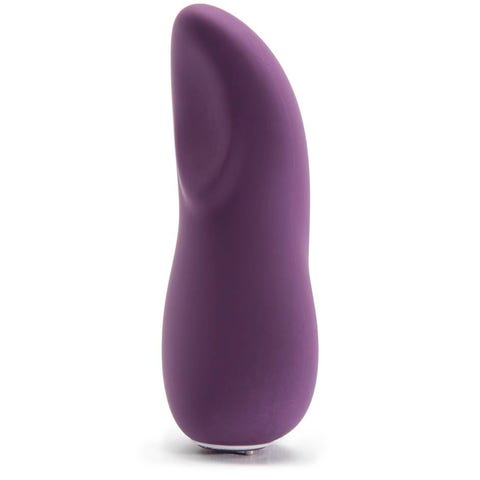 We-Vibe
lovehoney.com
$99.99
SHOP NOW
Vibrators are a total personal preference, says Megatron. You've got those used for clitoral stimulation and/or penetration; vibrators that deliver different types of vibrations (like rumbly, for instance); and those suitable for different sensitivity levels. Regardless, these toys are great for anyone who loves getting it on solo—and this We-Vibe option offers different speeds, vibrations, and points of contact to suit your preference.
Adam and Eve
Love Honey
adameve.com
$14.99
SHOP NOW
Your first step: have a convo with your partner. You can look up a yes/no/maybe kink list online to open up the discussion about what you'd both like to try (or not try). After that, the most common place to test out submissiveness in bed is with "sensory deprivation," a.k.a. a blindfold. "It makes every touch feel different," says Megatron. This set is great because it comes with one for you and your partner.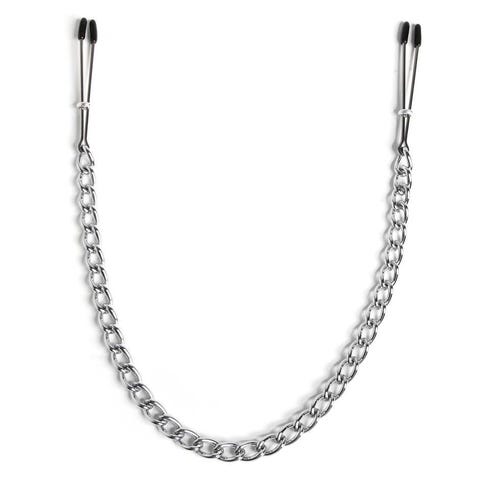 DOMINIX
lovehoney.com
$12.00
SHOP NOW
If your partner is up for it, go for nipple clamps—particularly the ones that are on a chain, as light tugging adds an extra level of sensation, says Megatron. This allows you to dominate your partner in an insanely hot way.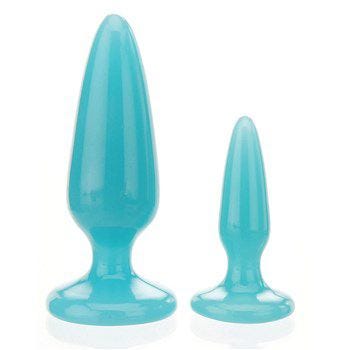 Adam and Eve
dildos
adameve.com
$10.95
SHOP NOW
The first rule for shopping for any anal toy is "without a base, without a trace," says Megatron (and yeah, that's a bad thing). "Butts are very hungry," she says. "You can put something in there and there's a risk it will get lost inside." For that reason, go for something with a flared baser or a very long graspable handle.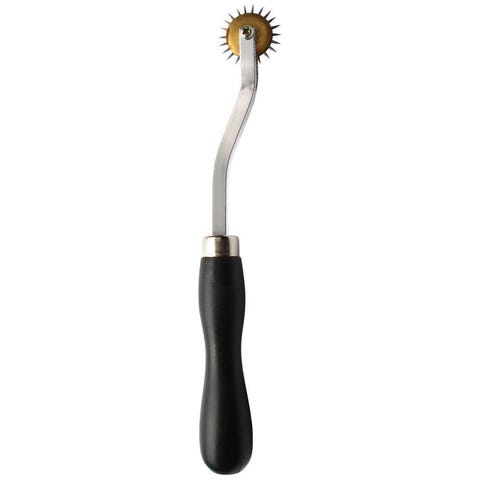 Fetish Fantasy
lovehoney.com
$12.99
SHOP NOW
Megatron calls this the "little black dress of your kink kit." Don't be afraid of it—it's very low on the pain scale. Think more titillating and tingling than ouch-inducing.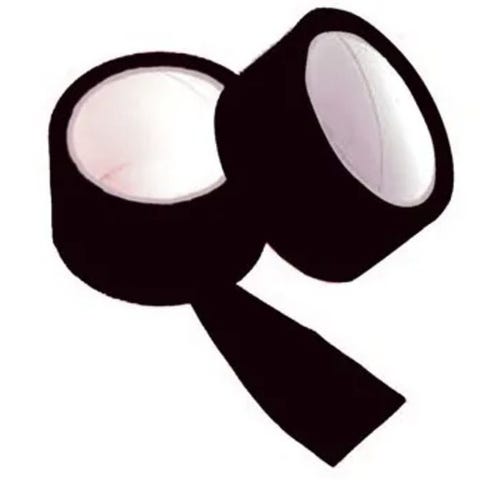 Adam and Eve
Pipedream
adameve.com
$9.95
SHOP NOW
You need some bondage tape. While it looks like duct tape, it only sticks to itself, so it won't pull out body hair or irritate your skin, says Megatron. Have your partner wrap it around your wrist and tie you to the bed.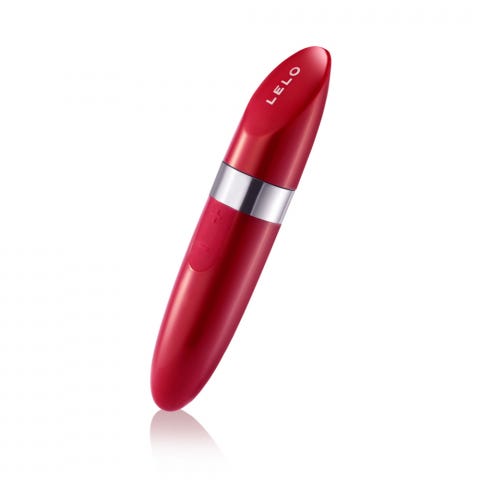 lelo
lelo.com
$84.90
SHOP NOW
The LELO brand of toys uses rechargeable lithium-ion batteries (you can recharge it 6,000 times), so it's not going to crap out on you mid-trip. You'll want one that's small and discrete for easy tote-ability.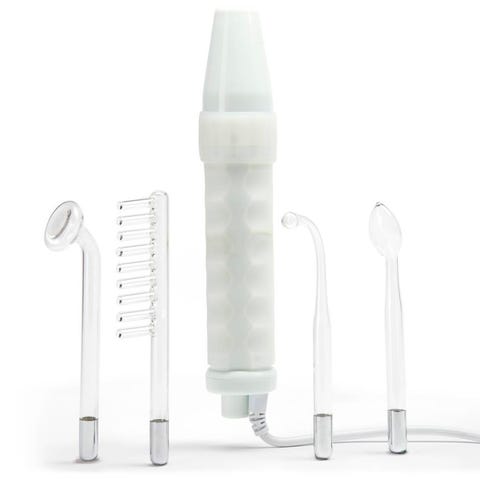 Kinklab
lovehoney.com
$149.99
SHOP NOW
When you touch this to a body part, it makes a light zapping sound. "But it's gentle. Turned down low, the sensation is a cross between a tickle and a light scratch," says Megatron. Run this along the inside of the arm, thigh, or across the belly.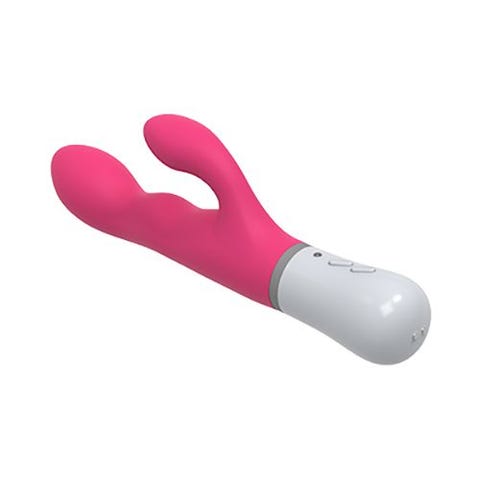 Lovesense
Lovense
lovense.com
$2,015.00
SHOP NOW
This brand boasts a collection of Bluetooth remote-control toys. Your partner can control the vibrating patterns when you're together—or anywhere in the world. Megatron says the app is extremely user-friendly, making playing with each other easy.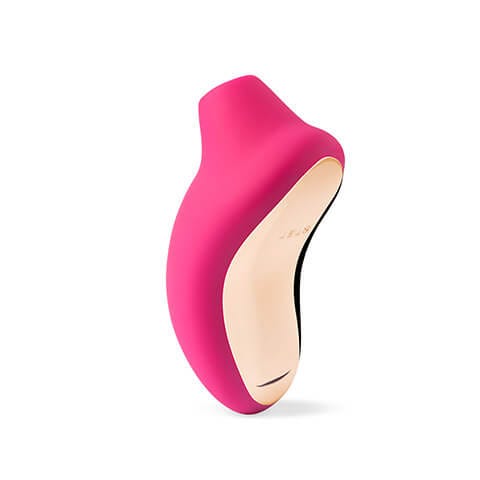 LELO
lelo.com
$79.00
SHOP NOW
Vibrators with a broad-surface area stimulate more of your clitoris, including the internal tissues. If you like to play around with sensations—or don't quite know what will get you off—this toy has eight settings so you can find your perfect match.
Source: Read Full Article