A San Diego doctor faces charges before the California medical board for several negligent acts in 2017 and 2018. The charges include failure to maintain adequate and accurate medical records and unprofessional conduct.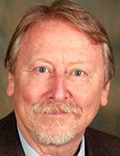 Dr James Novak
The accusation filed in May against James Novak, MD, involves two patients who received a controversial diabetes treatment at a Trina Health clinic that Novak established in August 2016.
The diabetes treatment, which was the subject of a 2018 inewsource investigation, involves a 4-hour insulin infusion.
During the investigation, inewsource interviewed Trina founder and CEO G. Ford Gilbert, a Sacramento lawyer, along with patients and clinic investors. Gilbert was charged with bribery and pleaded guilty to one count of conspiring to bribe a state lawmaker to have Trina treatments covered by Blue Cross Blue Shield. He has since been disbarred.
According to the accusation, Novak failed to properly monitor patients who received the treatment. In addition, his notes allegedly did not include pertinent information, including referrals for eye and foot exams and enough documentation of lipid panels, and there was "no substantive documentation" of one patient's elevated blood pressure and cardiovascular risk factors.
Novak was interviewed by an investigator in January 2020 as part of the medical board's probe. He will participate in a hearing before the medical board before it is decided whether disciplinary action will be taken.
Top diabetes doctors have labeled the treatment a scam, and in 2017, the American Diabetes Association warned against the so-called artificial pancreas treatment.
"As a staunch advocate for the diabetes community, the American Diabetes Association (ADA) is most concerned that people with diabetes are particularly vulnerable to be persuaded to seek Artificial Pancreas Treatment (APT), an expensive long-term treatment protocol currently lacking sufficient clinical evidence of effectiveness," the association said at the time.
Novak is listed on the Scripps Mercy Hospital website as a family medicine practitioner with more than 30 years of medical experience. He graduated from Rush Medical College in 1980.
Lindsay Kalter is a health freelance journalist who has held positions with Politico, the Boston Herald, and the American Heart Association. Aside from WebMD and Medscape, her work has appeared in The Washington Post, Boston Globe Magazine and Business Insider.
For more news, follow Medscape on Facebook, Twitter, Instagram, and YouTube.
Source: Read Full Article