Novel technologies are disrupting multiple sectors of industry, including drug development and healthcare. Innovations in several technological fields can confer huge benefits for clinical trial design and efficiency in several ways, and this article will discuss how technology is advancing the development of new treatments and interventions.
Image Credit: Den Rise/Shutterstock.com
Clinical Trials: Challenges
Clinical trials are an essential element of the drug and clinical intervention development process. Different phases (I, II, III, and IV) of clinical trials are designed to ensure the safe and effective clinical outcome of treatment for general use.
Researchers designing a clinical trial face several key challenges. Setting up a trial is a complex procedure that requires a well-planned project management strategy. Anticipating the challenges of a trial ensures its smooth operation.
Some of the key challenges faced by researchers include slow recruitment and retention of participants, compliance with regulations and rules, data management, and lack of participant diversity. Additionally, the COVID-19 pandemic has disrupted clinical trials worldwide, bringing its own set of issues. Many trials were paused or terminated completely during the pandemic, which had a huge impact on the development of new clinical treatments.
The Impact of Technology: Addressing the Challenges of Clinical Trials
Whilst the ability for technological innovation to address the challenges faced by clinical trials is well-recognized, the sector has been slow to adopt breakthrough technologies. The use of technology in clinical trials is not a novel concept, however, and discussions about how to implement new innovations and their impact on trials have existed for decades.
Technology supply has increased in recent years, and regulations governing the use of breakthrough innovations have eased. Additionally, concerns with rising costs, higher rates of trial failures, and the rise of patient-centric trials have fueled increasing demand for technological innovation in clinical trials. Breakthrough technologies in clinical trials include wearable technology, AI, big data analytics, synthetic biology, telemedicine, and mobile communication and apps.

Is Decentralization the Future for Clinical Trials?
The key challenges of clinical trials eased by technology are many. These include faster recruitment and better retention, improving the patient experience, improving patient data capture, access to non-traditional data sets, and remote patient monitoring. Additionally, trials can be decentralized, and a more patient-centric approach can be introduced. Moreover, the challenges trials face in the new normal brought about by COVID-19 can easily be met with breakthrough technologies.
Patient Recruitment
Mobile communications can aid patient recruitment, which is still a critical problem in clinical trials. Problems with distance can be overcome and, as long as there is a stable connection, clinical trials can reach under-served communities in remote areas.
Additionally, the ubiquitous presence of social media can be leveraged by project developers to provide improved outreach and recruitment of trial participants from diverse groups including historically under-served populations. Other technologies that can aid recruitment include electronic informed consent, electronic clinical outcome assessment, and electronic data capture.
Patient Data Capturing
Mobile devices, smartphone-based apps, and wearable medical technology have significant potential for improving patient data capturing. Patient data is central to clinical trials as it informs research directions and final clinical outcomes. Wearable devices help to automate data monitoring, and the use of central data hubs collects a wealth of data that would otherwise be complex to capture. Organizations can keep a statistical eye on data and pertinent information can be virtually accessed across multiple locations.
Improving clinical data and enhancing patient engagement increases trial efficiency. Other technologies that aid in enhancing clinical trials through data capture include the Internet of Things, virtual reality, machine learning, and smart sensors.
Patient-Centric Trials
The rise in patient-centric trials in recent years has provided a paradigm shift in how clinical trials are performed. Breakthrough technologies have played a vital role in this shift toward a patient-centric model. These trials, aided by significant investment in digital technology, encourage the participation of patients.
Smaller trials are possible with this paradigm, and disruptive technologies such as wearables and mHealth have contributed to the shift in trial design. Phones or apps supplied by clinical researchers to participants handle everything from enrolment to treatment administration and follow-up.
Image Credit: Syda Productions/Shutterstock.com
Remote Monitoring
Remote monitoring has become a particular focus of trials due to the COVID-19 pandemic and the need for social distancing to limit the spread of disease. Remote site access and monitoring tools are increasingly being employed by researchers. Sponsors, research sites, and the clinical research organization can be linked remotely.
By using remote monitoring, the cost of clinical trials can be reduced, trials can become more efficient and less demanding for participants, and a more thorough and meaningful understanding of patient reactions and conditions can be achieved.
Decentralized Clinical Trials
Decentralized clinical trials require significant adjustments to conventional trial rules. These next-generation trials are intrinsically linked to the rise of technologies such as telemedicine and mobile devices, which both sites and participants can access. Also known as virtual trials, they contain hybrid elements, and some of the visits in studies are conducted remotely in the comfort of the participant's home.
There are risks with these decentralized trials, however, including patient compliance and the level of the participant's technological knowledge, but this type of clinical trial overcomes barriers such as logistics, transportation, and access to remote populations which otherwise interfere with the global expansion of trials.
The Impact of Wearable Medical Technology
Wearable medical technology and telehealth has vast potential for the future of clinical trials. Innovation and growth has led to the increasing uptake of wearable devices in the clinical sector, and during the COVID-19 pandemic, the technology has proven invaluable for the continuation of vital clinical trials.
Real-world data and real-world evidence are becoming increasingly central to clinical trials, and the ability of wearables and associated technologies to collect and store vast amounts of patient data has proven invaluable for researchers. Whilst still a new technology, wearables will have a continued impact on future trials as manufacturers and clinical research organizations work together to improve the viability of devices and data collection.
The Future
Novel and breakthrough technologies have advanced clinical trials exponentially in recent years and the clinical trial landscape is undergoing rapid change as trials decentralize and include more remote elements partly in response to the COVID-19 pandemic. Additionally, there has been increased spending by pharma companies on big data analytics and AI technologies, which are transforming the R&D process and driving down costs. Adopting new technologies is central to future clinical research directions.
References:
Delve Insight (2022) How Technology is Providing a New Dimension to Clinical Trials? [online] delveinsight.com. Accessed on 26th Jan 2022. https://www.delveinsight.com/blog/advent-of-technology-in-clinical-trials
National Academy of Sciences (2016) 4 : Transforming Clinical Trials with Technology [online] Neuroscience Trials of the Future National Academies Press. Accessed online 26th Jan 2022. https://www.ncbi.nlm.nih.gov/books/NBK396107/
Further Reading
All Clinical Trial Content
What is a Phase 0 Clinical Trial?
What is a Phase 1 Clinical Trial?
What is a Phase 2 Clinical Trial?
What is a Phase 3 Clinical Trial?
More…
Last Updated: Mar 31, 2022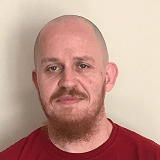 Written by
Reginald Davey
Reg Davey is a freelance copywriter and editor based in Nottingham in the United Kingdom. Writing for News Medical represents the coming together of various interests and fields he has been interested and involved in over the years, including Microbiology, Biomedical Sciences, and Environmental Science.
Source: Read Full Article