Researchers challenge WHO's sweetener guidelines, call for urgent re-evaluation
In a recent article published in the European Journal of Clinical Nutrition, researchers raised concerns over the World Health Organization (WHO) guidelines for non-sugar sweeteners (NSS) use and called for re-evaluation.
Perspective: WHO guideline on the use of non-sugar sweeteners: a need for reconsideration. Image Credit: Towfiqu ahamed barbhuiya / Shutterstock
Background
Based on a systematic review and meta-analysis (SRMA), the Nutrition and Food Safety Department of the WHO recently released a guideline on NSS use.
It explicitly mentioned that randomized controlled trials (RCTs) and prospective cohort studies showed different effects of NSS use. The former showed reduced adiposity outcomes after NSS use, while the latter suggested an association with increased chronic disease risk and adiposity.
According to the WHO recommendations in question, NSS use doesn't work for weight management or reducing the risk of non-infectious diseases, whereas the second one is a conditional recommendation.
The authors' first concern was that the WHO gave more weightage to the findings of the observational studies rather than RCTs, and their second concern pertained to methodologies applied in these observational studies [referred to as baseline (or prevalent) analysis], which increased the risk of bias.
The WHO SRMA fetched results consistent with several other SRMAs showing that NSS reduced energy intake compared to equivalent calorie sources, which was beneficial for weight loss and body mass index (BMI) management.
On the contrary, prospective cohort studies included in the WHO SRMA suggested hazards of NSS consumption. They showed both positive and negative associations of NSS use with BMI, obesity, type 2 diabetes (T2D), cardiovascular disease (CVD), and all-cause and CVD mortality. The Grading of Recommendations Assessment, Development, and Evaluation (GRADE) approach gives higher certainty to evidence from RCTs due to their protection against bias.
Prospective cohort studies are less protected against bias and fail to establish causality between the intervention and the outcome; thus, they begin at low certainty in GRADE. Moreover, the NSS research community agreed that prospective cohort studies using prevalent analysis to investigate NSS's relationship with cardiometabolic effects were at a high risk of bias because of three factors – behavior clustering, reverse causality, and residual confounding.
The WHO SRMA acknowledged these limitations in prospective cohort studies. However, the WHO guideline regarded these negative associations related to NSS consumption as authentic. With advancements in analytical methodologies used in these studies, some limitations raised by prevalent analyses have been overcome.
Examples include sequential assessment to measure exposure changes and substitution analysis modeling NSS as a substitute for caloric sugars. Overall, these robust analytical methods allow a more accurate evaluation of the cardiometabolic benefits of NSS while controlling for confounding factors and capturing the calorie substitution as intended. Moreover, studies using these methods provided biologically plausible evidence mirroring the findings of NSS trials.
Recently, Lee et al. published an SRMA of 14 prospective cohort studies of NSS intake that used sequential assessments and substitution analysis and adjusted for initial adiposity while modeling NSS as a substitute for sugar-sweetened drinks. This SRMA showed that an increase in NSS intake was associated with a reduction in body weight and waist circumference but no adverse effects on T2D. Furthermore, it showed that substituting NSS beverages for sugar-sweetened beverages lowered weight, risk of obesity, coronary heart disease, all-cause, and CVD mortality without showing any adverse effects on T2D.
Conclusions
Overall, WHO completely disregarded the change and substitution analysis and RCT data, which typically is well-recognized and accepted in nutrition research. The WHO SRMA cited only one study using a food substitution approach to show a 12% decline in coronary heart disease risk with NSS beverages.
The dismissal of RCT evidence and reliance on biased prospective cohort studies lacked biological reasoning and is a departure from the WHO's previous approach. At the same time, the Diabetes and Nutrition Study Group of the European Association for Study of Diabetes recommended NSS use as a risk reduction strategy for cardiometabolic outcomes. Recent research suggests that NSS use might not be the cause of harm but a response to increased disease risk. Thus, there is an urgent need to reconsider the WHO's evidence base and guidelines about NSS use.
Journal reference:
Khan, T.A., Lee, J.J., Ayoub-Charette, S. et al. WHO guideline on the use of non-sugar sweeteners: a need for reconsideration. Eur J Clin Nutr (2023). doi: https://doi.org/10.1038/s41430-023-01314-7, https://www.nature.com/articles/s41430-023-01314-7
Posted in: Medical Science News | Medical Research News
Tags: Body Mass Index, Cardiometabolic, Cardiovascular Disease, Chronic, Chronic Disease, Coronary Heart Disease, Diabetes, Food, Food Safety, Heart, Heart Disease, Infectious Diseases, Mortality, Nutrition, Obesity, Research, Type 2 Diabetes, Weight Loss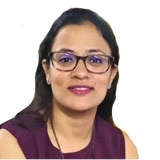 Written by
Neha Mathur
Neha is a digital marketing professional based in Gurugram, India. She has a Master's degree from the University of Rajasthan with a specialization in Biotechnology in 2008. She has experience in pre-clinical research as part of her research project in The Department of Toxicology at the prestigious Central Drug Research Institute (CDRI), Lucknow, India. She also holds a certification in C++ programming.