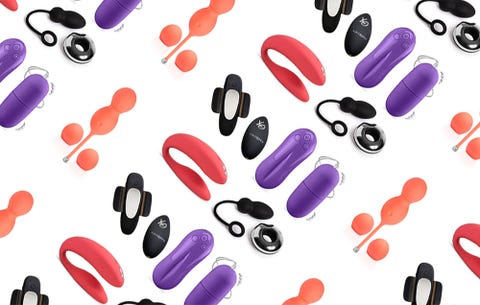 Vibrators have a very important job—to get you off. But not every vibe is created equal. While there are different types to meet your needs, experts say you should seriously look into adding a remote-control version to your arsenal.
"Remote-control vibrators allow you or a partner to adjust the speed and settings of the vibrator without reaching down between your legs," says sex educator Jess O'Reilly, host of the @SexWithDrJess podcast. And if you plan to use a remote-control vibrator for couples play, you don't even have to be in the same place when you use it. "Some app-enabled vibrators allow you to play with a partner who is in another room or even on another continent," O'Reilly points out.
It can even make your foreplay next-level. Remote-control vibrators "can be a playful and discreet way to start the sex play before you're even home from a date," says sex educator Kat Van Kirk. And, if you're in a long-term relationship or just want to make sure you stay physically connected when you travel, it's definitely worth looking into one of these.
But knowing you want to try a remote-control vibrator and actually knowing which kind to buy are two totally different things.
We-Vibe Match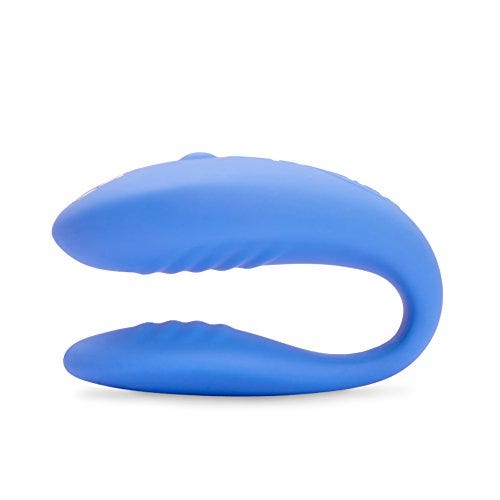 This vibe is designed for couples and can be used manually or controlled by a wireless remote. "I like the We-Vibe because you can program it to vibrate according to your preferred rhythm," says O'Reilly. Plus it's "whisper quiet" so you don't have to worry about disturbing any, ahem, neighbors.
Average review: 5/5
Number of reviews: 2
Rave review: "This is amazing!!! It has so many different speeds and pattern combinations. When used along with the attachment I had the most intense orgasms, both clit and G-spot, and it felt so damn awesome."
Fifty Shades of Grey Relentless Vibrations Remote Egg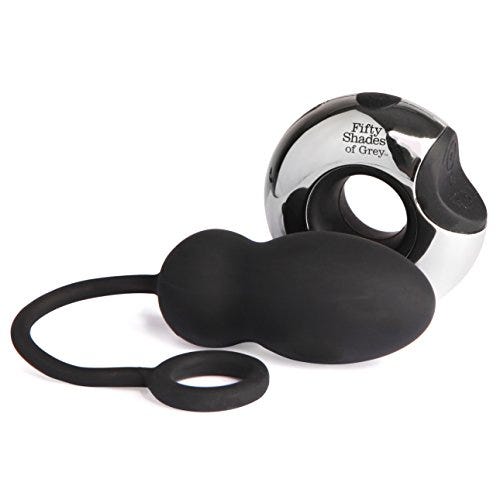 Insert this vibrating silicone egg and use the remote to put it to work. The vibe has seven modes, including three vibration speeds, and it works well with a partner or by yourself. Slide it in and indulge in your best Ana and Christian fantasy.
Average review: 3.9
Number of reviews: 20
Rave review: "Great product! It performs effectively and stays securely inserted for adventurous erotic fun!"
PALOQUETH Vibrating Prostate Massager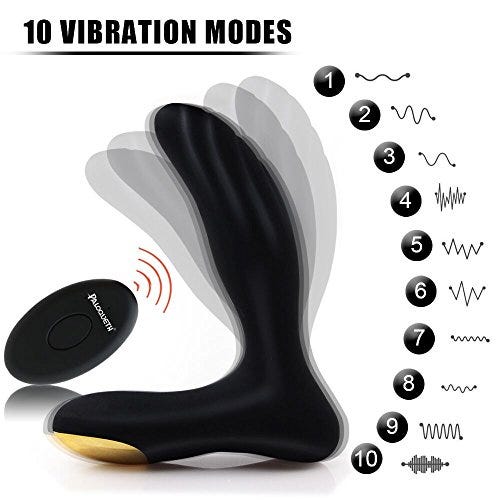 If your partner is male, consider switching things up and giving this vibrator a go. It's designed to stimulate his prostate, a major source of pleasure for men. It offers different massage modes to suit whatever gets him going, all controlled by a wireless remote. Not to mention, it's totally waterproof, so the possibilities are endless…
Average review: 4/5
Number of reviews: 667
Rave review: "I bought this to try with my boyfriend in an effort to diversify our bedroom activities. I would say that he rather enjoyed my efforts. My own experience with bedroom toys is limited to a glass toy and small cheap plastic vibrators that malfunction if you look at them wrong. This toy is much nicer than any I have ever purchased before. The texture is smooth and has a silky-suede type feel that makes it feel like it is very expensive. I was able to use the remote control to change the settings of the vibration and there are several different pattern settings."
PALOQUETH Waterproof G-Spot Vibrator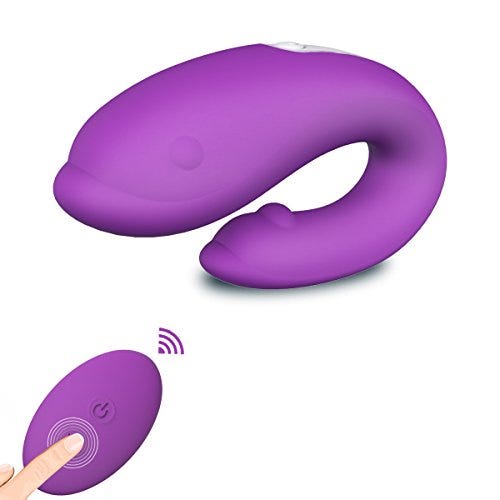 This remote vibrator is designed with couples in mind. Your partner can enjoy the vibrating sensations while the external vibrator stimulates your clit. (Win-win!) It contains two powerful motors, and offers nine different vibration settings. Again, those vibrations are all controlled by remote—which you can give to your partner for some fun couples play.
Average review: 4.5
Number of reviews: 159
Rave review: "I own a few expensive vibrators but none in this style. I've been shopping for a couples vibrator like this but was hesitant to spend the amount of money some of the other companies are charging, especially considering their reviews. I have to say I'm thoroughly impressed and my husband enjoyed using it with me."
Touch by We-Vibe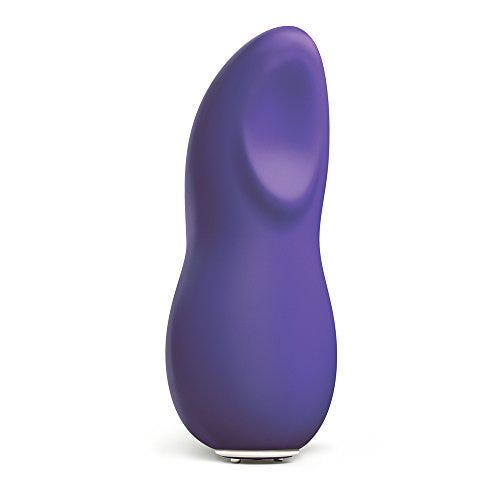 Give your clit the love it deserves with this remote vibrator. The unique shape is perfect for wide or targeted stimulation. Plus, it's waterproof, so bring it in the shower for next-level fun.
Average review: 3.5/5
Number of reviews: 256
Rave review: "All I have to say is WOW. I am 31 and have been with my husband for almost 15 years. Until last night, I had never had an orgasm DURING sex. This toy did the trick in minutes."
Source: Read Full Article