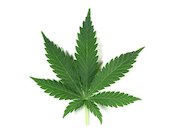 MONDAY, July 23, 2018 — States that have decriminalized marijuana have had no increase in use of the drug by young people, researchers report.
Decriminalization, which is different than legalization, reduces the legal penalties for marijuana possession.
For example, possession of a small amount of the drug for personal use may be treated like a simple traffic violation, rather than a state crime.
In the new study, researchers analyzed marijuana use and arrests in five states that decriminalized marijuana between 2007 and 2015: Connecticut, Maryland, Massachusetts, Rhode Island and Vermont.
The study authors also evaluated responses to the school-based Youth Risk Behavior Survey, which questions teens about drug use.
After decriminalization, there was no apparent rise in marijuana use among high school students. There was also a 75 percent decline in marijuana-related arrests of people under 21, according to the study.
"It seems decriminalization is a viable middle ground between legalization and continuing to arrest people for possessing small amounts of marijuana," said study first author Richard Grucza, a professor of psychiatry at Washington University School of Medicine in St. Louis.
"The policies have a net positive effect on public health because we don't see increases in marijuana use among young people, and there's the additional benefit that there were fewer marijuana arrests," he said in a university news release.
An arrest can affect a teenager for life, even if that individual isn't found guilty or sent to jail, Grucza noted.
"Scholarship opportunities and grants can be lost, and in some states, drivers' licenses are confiscated," he said. "There are several important life consequences that go along with having a criminal record after an arrest for marijuana."
While they oppose marijuana legalization, the American Academy of Pediatrics and a number of other health groups support decriminalization, the researchers pointed out.
The findings were published July 16 in the International Journal of Drug Policy.
More information
The American Academy of Child & Adolescent Psychiatry has more on teens and marijuana.
Posted: July 2018
Source: Read Full Article