Most younger women booking in for a pap smear or mammogram would rather see a female doctor, but seniors are less likely to mind.
According to figures from the Australian Women's Health Survey, conducted by Jean Hailes for Women's Health, just over 70 per cent of women aged 18-35 express a preference for a female doctor when seeking treatment for a women's health issue.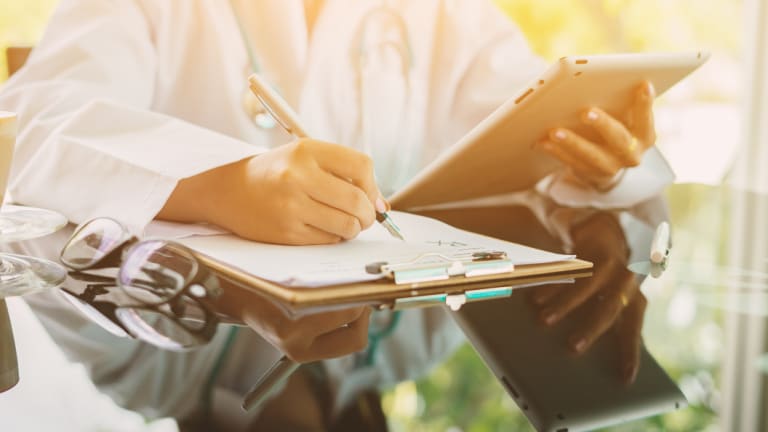 Younger women show a stronger preference for female doctors.
However, this number declines as a woman ages, dropping to roughly 66 per cent of women across the 36-50 and 51-65 age range, and 60 per cent of women aged 66-80.
Only half of women over 80 said they preferred to be treated by a female doctor.
Jean Hailes' head of education and knowledge exchange, Chris Enright, said the results indicated male doctors should be aware of possible apprehension and try to put young patients at ease.
"The most important thing is that women should feel comfortable discussing their health with their doctor, so they should find a doctor with whom they feel comfortable and can be open and honest with."
Now in its fourth year, the Australian Women's Health Survey provides an annual snapshot of women's attitudes towards their health and the health industry in Australia. This year, 15,262 women aged 18 and over completed the survey.
Across the board, a sizeable group of women expressed discomfort with discussing certain subjects with their GP although this was, again, something which decreased as a woman aged.
Just over one in four women aged 18-35 said there were particular sexual health issues or questions they had avoided bringing up with a doctor. The figure was 22.5 per cent of those aged 36-50 and 19.9 per cent for women aged 51-65, dropping to 10.8 per cent for those over 80.
For the under-35s group, common topics not discussed including painful sex (avoided by roughly a third of women who identified it as a health concern they had) and a lack of interest in sex (avoided by nearly two thirds of those concerned by it).
Older women were also more likely to say they are confident when asking their doctor questions, with over 75 per cent of those over 80 saying they are "totally confident" when talking to a doctor about their health, compared with 41 per cent of those aged 18-35.
Enright said reluctance of young women to be open about their health concerns with a GP because they might perceive them as embarrassing or trivial can mean "potentially very serious issues… go undiscussed".
"Health professionals may be able to read between the lines in some situations but they're not mind readers, so this makes it very difficult for a doctor to offer their patient the best possible support," she said.
Spokesperson for the Royal Australian College of General Practitioners Dr Natalia Rode said it is "understandable" that women may prefer to see a doctor for issues they believe they are "able to understand from their own experience", encouraging women to check in with the practice in advance to see if there is a doctor on staff who might be best for their particular concerns.
However, she said women should not feel embarrassed when visiting a doctor, regardless of their gender or the topic for discussion.
"If you are feeling awkward talking about your health concern, remember that your GP is specialist trained to have these conversations and deal with a huge variety of medical issues. We have seen and heard it all before."
Source: Read Full Article